Shade The Sims
An easy-to-use ReShade installer tailored for the Sims 4 with more than 10 different presets.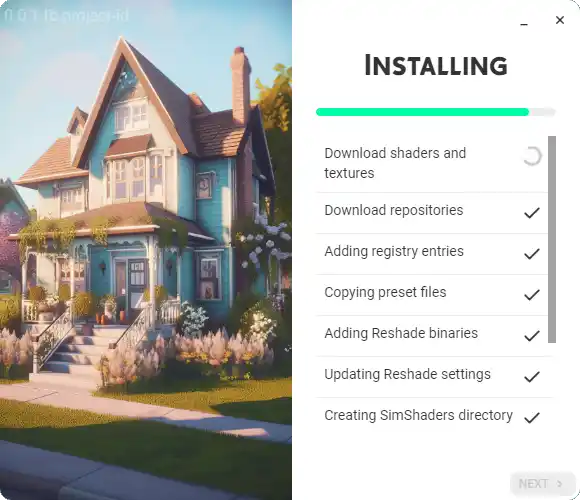 Effortless and Safe Installation
With our user-friendly installer, setting up Reshade with The Sims 4 is a breeze. Plus, enjoy peace of mind knowing it's regularly verified as virus-free by Microsoft and secured with encryption to ensure its legitimacy.
How to install?


Personalize Your World with Style
Dive into over 8 different presets designed to match a variety of tastes and aesthetics. And don't hesitate to suggest new styles - we're always eager to expand the collection!
Join the Discord server


Upgrade The Sims with Reshade
Shade The Sims takes your Sims gameplay to the next level by enhancing visuals with stunning effects via an awesome tool called 'Reshade'.
What's reshade?


Get Started for Free
Press 'download' and get access to Reshade presets and shaders in just a few seconds.
Download the Installer

